Dollywood excels at keeping things fresh and fun. The Pigeon Forge theme park is always adding some new attraction, ride or show, and this year that tradition continues. To get the scoop on what's new at Dollywood 2019, read on.
Wildwood Grove – Dollywood – Coming in 2019 from Dollywood Parks & Resorts on Vimeo.
Dollywood 2019: Wildwood Grove
When it comes to new developments at Dollywood 2019, Wildwood Grove will be the primary focus.  This all-new area is set to be the biggest expansion in the park's 32-year history.
The inspiration behind Wildwood Grove stems from Dolly Parton's childhood, who, along with being an award-winning musician also co-owns the park. She fondly remembers playing pretend. In fact, Parton stated "I'd pretend that the frogs and butterflies were my friends. I'd imagine about what it'd be like to fly with a dragonfly or to follow a bear family through the woods. Now all these things are coming true for our guests to experience in Wildwood Grove; it may be my new favorite part of Dollywood!"
Dolly continued on, saying "This area is going to give families a place to explore, play and imagine together—but more importantly—it's a place where they can spend more time together," she explained. "I believe everyone has a song in their heart that needs to be set free. Wildwood Grove will be a place where families can learn together about what their heart song truly is."
What to Expect at Wildwood Grove
The amazing new land features 11 thrilling experiences for guests. Among them are six unique rides attractions as well as the 55-foot-tall Wildwood Tree, which will be the centerpiece of the Grove. Moreover, guest can expect live entertainment, various indoor and outdoor play areas, a new restaurant and more. The cost of the project–$37 million—is part of The Dollywood Company's 2013 commitment to invest $300 million into the park over a 10 year period. This investment reaches that commitment four years ahead of schedule.
Wildwood Grove Attractions
Wildwood Tree
The aforementioned Wildwood Tree will be a dazzling showcase at the Grove. During the day it will be covered in brightly-colored leaves and thousands of butterflies, Dolly's signature. At night, the tree will come to life in a show that features the butterflies glowing in a unique kaleidoscope of spectacular color.
Adding to the park's already impressive line-up of roller coasters and attractions, Wildwood Grove is slated to feature six new attractions.
New Rides
The Dragonflier
This suspended roller coaster is already driving serious buzz around the new park expansion. Guests will soar with a dragonfly as it darts, dips, and zips along the lush landscape of the park.
Black Bear Trail
Hop on the back of a friendly black bear for a wild trek through their natural habitat of the Smoky Mountains.
Treetop Tower
Get a bird's eye view of Wildwood Grove from the top of Treetop Tower. Soar almost 40 feet in the air in a gigantic acorn as you spin around a massive oak tree before slowly descending back to solid ground.
The Mad Mockingbird
Did you know Tennessee's state bird is the Mockingbird? On this ride, you'll join a Mockingbird for a high-speed flight around a tree. Riders control their experience by moving a sail to change up the pace.
Sycamore Swing
Board a leaf boat and swing back and forth—just like a leaf falling from a Sycamore tree.
Frogs and Fireflies
Hop up and down with friendly frogs as they chase one another around lily pads in search of fireflies.
Dollywood prides itself on being family-friendly. As such, the park is also introducing new play area for little ones.
Hidden Hollow
This 4,000 sq. ft. indoor play space will provide a climate-controlled area for families looking to recharge before their next big adventure. With climbing structures, slides and multiple games, play time here is full of exploration.
Wildwood Creek
In need of a cool down on hot summer days? Then, Wildwood Creek will be your go-to attraction at Wildwood Grove. Here, little ones can play with pop jets, splash pools and more. In addition, guests also can discover their musical side thanks to the various "instruments" available to play.
Wildwood Grove Characters
Any Dollywood expansion isn't complete without new characters to engage visitors. As such, this new area will introduce new characters, Flit and Flutter, who will serve as Wildwood Grove's butterfly ambassadors. In addition, Benjamin Bear will also be a signature character of the Grove. He is a playful friend who loves to explore the grove with new visitors.
New Dining Options
Dollywood may be a theme park with thrilling rides and attractions but it also serves some delicious cuisine. With that in mind, Wildwood Grove will feature a new restaurant—Till & Harvest. The menu will consist of southwest favorites like burritos but with a southern twist. In addition, the restaurant will offer a toppings bar with salsa, coleslaw, pulled pork. A walk-up window provides sweet treats like churros and ice cream.
Dollywood 2019: Family Fun Ahead
As you can see, Dollywood 2019 will offer a lot of fun for everyone. Wildwood Grove will join the park's diverse line-up of attractions and entertainment, creating one of the best theme park experiences in America. Be sure to book your Dollywood tickets now for extra savings! As always, combine your tickets with hotel reservations to get the absolute best deal.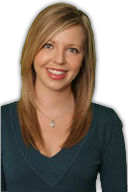 Ashley is Reserve Direct's travel expert, visiting Pigeon Forge to find the best travel tips, money-saving deals and insider information. With over 10 years of experience in first-hand-travel adventures, she shares her stories, advice, and current events to help you stay in the know.