Universal Orlando Resort is a massive theme park teeming with adventure. Both Universal Orlando theme parks – Islands of Adventure and Universal Studios – are immersive attractions. Only have time for Universal Orlando Resort theme park? Browse through the highlights of each theme park below to find out which is right for you.
Universal Studios
If you're a movie or pop-culture fanatic, the character-driven attractions at Universal Studios Orlando will stand out.
The Wizarding World of Harry Potter – Diagon Alley lets you discover even more of Harry Potter's world. Walk the streets of London, dine at the Leaky Cauldron, buy a wand at Ollivander's Wand Shop, and then join Harry Potter for an Escape from Gringotts Bank. The multi-dimensional thrill ride navigates through the vaults for an epic escape.
Visit Springfield, home of The Simpsons, and eat at Krusty Burger or grab a drink at Moe's. Then, go on a 4D adventure with The Simpsons an action-packed virtual ride.
Save the world with The Transformers in an epic 3D battle. Fight alongside Optimus Prime and Bumblebee as you strive to defeat the Decepticons.
E.T. Adventure is a classic throwback ride. It might not be as thrilling as other attractions, but riding a bike with E.T. across the night sky is always fun.
Music-themed Hollywood Rip Ride Rockit Coaster is a multi-sensory attraction with speeds up to 65mph. An impressive first drop sets the stage for record-breaking loops and sidewinding twists.
At Despicable Me, undergo minion training before being launched into a zany trip with Gru and crew. The minions make their mischief and host a dance party, too. The thrills are tame but kids love this ride.
Try to ward off the evil of Imhotep on Revenge of the Mummy. The indoor coaster plunges into darkness as you try to escape the huge fireballs, swarms of scarab beetles and an army of warrior mummies.
Islands of Adventure
Superheroes, action-movies and the first Wizarding World of Harry Potter theme park make this park super-appealing.
The Wizarding World of Harry Potter – Hogsmeade is the most transportive of the Harry Potter worlds. The replica of Hogwarts Castle, along with the cobblestone, shop-lined streets, are brilliant. Plus, the dark ride Harry Potter and Forbidden Journey is a state-of-the-art indoor motion ride filled with high-flying fun.
Get ready to "hulk-out" on The Incredible Hulk Coaster, the soaring, loop-filled Islands of Adventure attraction. The can't-miss green steel coaster bursts out the gate, reaching speeds up to 40mph in two seconds flat.
Superlatives don't do The Amazing Adventures of Spider-Man attraction justice. Soar through the streets with Spider-Man on the first ever combination of moving, motion-based ride vehicles, 3-D film and live action.
In need of a cool down? Climb aboard Dudley Do-Right's Ripsaw Falls, a themed log-flume ride set in the Canadian mountains. Experience a 75-foot drop, then plummet below water level for a real rush!
Marvel Island is home to more than just Spider-Man. See your favorite super heroes, like Captain America and The X-Men, and snap a memorable souvenir photo.
More wild water thrills are featured at Jurassic Park River Adventure. Float past dinosaurs, before being taken off-course into a restricted Raptor Containment Area. Before T-Rex has you in his jaws, plunge 85-feet into total darkness. Sound fun? It is.
Caro-Seuss-Al is more than just a carousel; it's a twirling, straight-out-of-a-Seuss book joyride. Hop on elephant birds from Horton Hatches the Egg; twin camels from One Fish, Two Fish, Red Fish, Blue Fish; and cowfish from McElligot's Pool. Trust me, this is kid-sized fun even adults like.
These featured Universal Orlando Resort attractions are the best of each park. In years past, Universal Studios has been tops in my book.  But lately, Islands of Adventure is my favorite Universal theme park.  Which one will you spend the day at?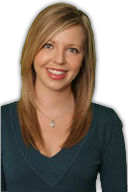 Ashley is Reserve Direct's travel expert, visiting Orlando to find the best travel tips, money-saving deals and insider information. With over 10 years of experience in first-hand-travel adventures, she shares her stories, advice, and current events to help you stay in the know.