Every time I fly into San Diego, I can't help but look out the window at my beautiful city. I'm always fascinated at how close the planes get to the city as we pass the buildings of Downtown to the left, and Balboa Park to the right. Balboa Park's iconic California Tower stands impressively amongst a sea of green foliage, and it gets bigger and bigger the closer we get until we pass it. The park is in the heart of the city, the nation's largest urban park, and home to hundreds of thousands of plants from around the world, as well as tens of thousands of animals and many clubs and activities available to the residents of San Diego. Visiting Balboa Park always puts a smile on my face. Follow this Ultimate Balboa Park Guide and form a lasting appreciation for beautiful Balboa Park.
Balboa Park was the first urban park in the U.S. that was actually reserved as an urban park before the city was developed. When the Panama Canal was scheduled to open in 1915, San Diego started planning for a world's fair, which was to be held in Balboa Park. The Spanish Revival architecture was introduced to pay homage to the early Spanish settlers in California, and to set San Diego apart from the other west coast cities that were also planning a world's fair. Today, the buildings house many museums throughout the park. There is a lot to do, but here are some great ideas for you to enjoy the park like an expert.
Parking
I like to park my car on 6th Ave, on the west side of the park. You can walk along gardens, grassy fields, and beautiful trees to the Cabrillo Bridge. As you cross the bridge towards the famous California Tower, you will pass over the 163 Freeway, and you can see the Zoo on the left and the city to the right.
You may also drive into the park from 6th Ave over Cabrillo Bridge, and through the Plaza de Panama. You will follow the path to a several large parking lots if you follow the road until you get to Park Blvd. There is plenty of parking if you go through Park Blvd. This is called Inspiration Point.
The Balboa Park Tram stops in most of the parking lots, and will transport you throughout the park about every 10 minutes.
Museums
There are about 15 museums in the park, but my favorite museums are these:
The Museum of Man: You will see the evolution of mankind, and the many cultures and traditions of human beings throughout time.
San Diego Museum of Art: An impressive collection of art from around the world, and unique rotating exhibits. One of my favorites is Art Alive, which features flower arrangements for a weekend in April.
San Diego History Center – Discover the story of San Diego history. They also have unique exhibits about industries, events and people that are uniquely San Diego.
Theater
Spreckels Organ Pavilion: An impressive outdoor theater boasting the world's largest outdoor organ with more than 4,000 pipes. They offer free concerts every Sunday at 2pm.
The Old Globe: The theater has three stages, including an outdoor stage. They feature wonderful plays and musicals ranging from comedy, drama, and children's plays.
Gardens
The gardens in Balboa Park are impressive! You will get lost at their beauty and uniqueness. Hundreds of thousands of plants and trees from around the world have been planted here to entertain and liven up the park. Wear your walking shoes, take some deep breaths, and enjoy the beautiful gardens.
Palm Canyon: This trail will take you down to a tropical oasis of over 400 palm trees. You'll get lost, and forget you're in the middle of a city.
The Desert Garden: This garden has so many unique species of cacti that you'll think you're in a garden out of a Dr. Seuss book.
Botanical Building: As the largest wooden lath building in the world, the building itself with its adjacent lily pond is one of the most photographed buildings in San Diego. The building houses thousands of tropical plants including my favorite: orchids.
Rose Garden: There are 1,600 rose plants of 130 varieties in the 3 acres of this garden. Sniff, see, and appreciate the beauty. Words cannot describe the feeling you get in this garden when the roses are at their peak in the spring.
Japanese Friendship Garden: This garden is the only one that charges an admission fee in the park. It's $6 for adults, but you will automatically be transported to royal Japan. You'll experience an amazing bonsai collection, koi ponds, and an exhibit house. Enjoy refreshments at the Tea Pavilion before or after your garden visit.
Dining
While the park has many beautiful areas for a picturesque picnic, you may not have time to pack your food. Not to mention, alcoholic drinks are not allowed in public areas in any part of San Diego. You may want to relax with a cold drink and delicious food at these establishments:
The Prado: This iconic restaurant sits in the historic House of Hospitality building. The outdoor patio is where I would suggest sitting. The food is outstanding, and they have creative cocktails including the Café Prado Martini for a quick "pick me up." It's encouraged to make reservations at this popular restaurant, or take advantage of their happy hour in the lounge.
Panama 66: Located in the sculpture garden of the SD Museum of Art, this eclectic restaurant is casual, has open seating, a lawn for picnic style seating, amazing food options, and an extensive craft beer list. I love coming here. No frills, but everything you want in good food and drink.
I'm not kidding when I say that there are many things to see and do at Balboa Park. This guide is just a tiny portion of the main things to experience, but if you had a month to explore, you'd have time for more museums, shows, sports, events, and classes.   The park is truly a gem in San Diego, and should not be overlooked when planning a trip to our beautiful city.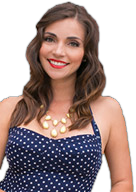 Bianca is a San Diego native, and prides herself on her knowledge of her city. As a professional tour guide, she offers food and drink tasting tours through her company: So Diego Tours. With 8 years in the tourism industry, she brings you updates on how to make the most out of your time, money and energy in her city.