You might not think of Orlando as a Thanksgiving destination but there's a bounty of things to do in Central Florida. From bountiful feasts to discount shopping and engaging attractions, you'll find a cornucopia of Turkey Day delights. Want to learn more about things to do in Orlando during Thanksgiving? Read on.
Things to do in Orlando during Thanksgiving
Shopping
Shopping and Thanksgiving go hand-in-hand. With Black Friday sales at outlet malls like Orlando Premium Outlets and high-end stores, along with boutique and box stores, shopping in Orlando is a real treat. You can make the most of Black Friday and get all of your holiday shopping done throughout the Thanksgiving weekend. Check out our Orlando shopping guide to get the scoop on where to shop 'til you drop!
Thanksgiving Dinner
What's one of the best things to do in Orlando during Thanksgiving? Eat, of course! Plus, sometimes it's nice to relax, have the meal taken care of and enjoy the holidays season without all the effort. Let the Orlando restaurants cater to your taste buds this Thanksgiving. From family-friendly to intimate and quaint, you can choose the type of Thanksgiving meal atmosphere that's right for you.
Cooper's Hawk Winery & Restaurant
Hours: 11:00 am-9:30 pm
Traditional Thanksgiving fare is complemented by the restaurant's regular menu. Special reservations required for the Thanksgiving meal featuring spiced pumpkin cheesecake and festive cocktails.
Islands' Dining Room
Hours: 11:00 am-9:00pm
Enjoy a Thanksgiving buffet while watching South Pacific entertainment and enjoying a meet and greet from Universal Orlando Resort characters. Adults are $58 per person while children (ages 3-9) are $26 per person.Reservations required.
Roy's Orlando
Hours: 5:00 pm-10:00 pm
Choose from either a Thanksgiving menu at $39.95/person or $59.95 for 2 paired glasses of wine per person. A classic Prix fixe menu is also available, featuring appetizers, entrees, and dessert.
The Kitchen at Hard Rock Hotel
Hours: 11:00 am to 4:00 pm and 5:00 to 10:00 pm
A Thanksgiving buffet is featured along with entertainment and Universal Orlando Resort characters. Adults are $62 per person while children (ages 3-9) are $22. Call 407-503-DINE (3463) for reservations.
Tony Roma's Orlando I-Drive
Hours: Noon-11:00 pm
A special 3-course Thanksgiving menu, with ribs, is featured. $29/adults, $16/kids.
Amatista Cookhouse
Hours: 11:00 am-9:00 pm
Spend Thanksgiving enjoying a Caribbean-style buffet as the kids are entertained by Universal Orlando Resort characters, balloon artists, face painters, and more. $58 for adults, $26 for children, children under 3 are free. Call 407-503-DINE (3463) to place your reservations.
Raglan Road Irish Pub
Hours: Dinner Reservations Only
Raglan Road Irish Pub serves up a savory Thanksgiving menu with an Irish twist each year in Disney Springs. $28 per adult and $14 per child. Other menu items are available for purchase as well. Reservations required.
Thanksgiving Weekend Events
Did you know Thanksgiving is also the official kickoff to Christmas in Orlando? You can start your holiday off right by visiting Orlando Theme Parks where the spirit of the season will already be in full swing. From Disney World to Universal Orlando Resort, SeaWorld to LEGOLAND, there are many ways to celebrate the magic of this special time of year.
It is in your best interest to purchase theme park tickets and packages for Thanksgiving weekend in advance. This is a popular time for visitors and the parks fill up fast!
Entertainment
You can also see an Orlando show over Thanksgiving vacation. Blue Man Group, Sleuths Mystery Dinner Show, and other productions are open on Thanksgiving Day and have showtimes throughout the weekend.
Fun, Feasts & More
Plan your Thanksgiving vacation in Orlando now to get a head start on the holiday season.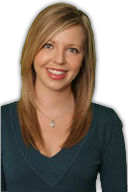 Ashley is Reserve Direct's travel expert, visiting Orlando to find the best travel tips, money-saving deals and insider information. With over 10 years of experience in first-hand-travel adventures, she shares her stories, advice, and current events to help you stay in the know.