Traveling with your significant other is definitely fun, exciting, and romantic, but it can also be frustrating when plans are not made, and there is no agreement on how to spend your limited time together in a new city. When you come to San Diego, you'll have a bucket list of things to do such as the San Diego Zoo, beaches, and beer tasting scene, I'm sure, but I'd like to help you plan your stay with other unique activities that are sure to lend some collaborative and romantic moments. Try these things to do in San Diego for couples.  You and your sweetheart are sure to have a blast!

Hiking
Nothing gets your endorphins flowing like physical activity, and nothing is easier and more enjoyable than going for a hike up a mountain with a beautiful view. San Diego hiking is a popular activity, and can be explored any time of the year. My favorite easy hikes are the trails at Sunset Cliffs, and Torrey Pines. They are both situated on the coastline, and offer miles of picturesque views of the horizon. (Insider note: Sunset Cliffs has free parking around the entrance to the park, but Torrey Pines has one main entrance that charges $10-$15/ car entrance, depending on the season and day.) My favorite difficult hike is Mount Woodson aka Potato Chip Rock. This hike is for the active couple because it's steep, and will take you at least 3 hours to go up and down, but people go for the iconic photo taken at the end. (Insider note: GO EARLY…especially in the summertime. Last time I went in the afternoon during spring, the line to take the photo resembled a Disneyland ride line in the height of summer.)

Cooking Class
Who doesn't love a great meal? Better yet, who doesn't like a great meal you know you can make on your own with techniques taught to you by a professional chef? San Diego's culinary scene is booming in the great restaurants popping up every month, but there is another way food fanatics are sharing their love. In a San Diego cooking class, students have hands on instruction by a chef. All cooking materials are provided in addition to the ingredients, and at some, you can bring your own wine to enjoy during the learning process. The easiest, most accessible class is at Sur la Table in the popular San Diego mall: Fashion Valley. Classes are inexpensive, and are always scheduled. Other great options are Café Merlot in Rancho Bernardo (North County), and Bice (Gaslamp Quarter). Just be sure to check their schedule for offered cooking classes.
Searching for something truly unique to do while in San Diego? Paddleboarding is quickly becoming a favorite water sport for many.  Up the ante, though, by taking your sweetheart on a night tour of the San Diego Bay on a stand up paddleboard equipped with LED lights that illuminate the water and the bay floor. Your guide will lead the group around the bay, and tell you interesting stories and facts about the area. On clear nights, you may even see small fish and/or stingrays in the water! This is a fun, active and unique activity that will have you ranting and raving when it's over!

Salsa Dancing/Classes
In the heart of the Gaslamp Quarter, you'll find one of my favorite restaurants that serves amazing Spanish-style tapas such as paella, empanadas, and my favorite – the bacon-wrapped, cheese-stuffed dates. You can have appetizers and/or dinner before heading downstairs to their mini dance club for salsa dance classes led by professional dancers. Classes start at 8:30pm, and then the dance floor opens up to Latin dance lovers so you can practice your new moves. Check out the Café Sevilla events calendar, and call for class times.
Now that you've got some great ideas on things to do with your partner in crime, make sure you muster up enough energy to do as much as you can while in San Diego. One last suggestion from me to you is to get a $35 hour-long Asian massage at Happy Head to get some recharging in between activities. It's casual and easy. You can walk up to any of the locations. Have fun exploring!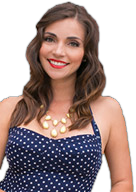 Bianca is a San Diego native, and prides herself on her knowledge of her city. As a professional tour guide, she offers food and drink tasting tours through her company: So Diego Tours. With 8 years in the tourism industry, she brings you updates on how to make the most out of your time, money and energy in her city.