Seeking thrills and spills at Kings Dominion but at a discount? You may be trying to find Kings Dominion coupons or promo codes to give you that extra value. However, when you book with Reserve Williamsburg you can purchase discount Kings Dominion tickets – no coupon needed.

Save With Reserve Williamsburg – No Kings Dominion Coupons Required!
That's right! You can currently save $29 on single-day admission, and $66 on two-day admission. This super steal is available for all ages, too. Plus, it's hassle-free as you simply have to call or visit our website, Reserve Williamsburg, to gain access to this great deal. Save yourself the time and energy of searching for Kings Dominion promo codes, and take advantage of this budget-friendly discount.

Thrills and Family Fun Await You at Kings Dominion
At Kings Dominion, visitors of all ages can enjoy the rides, attractions and special entertainment available. A signature of the theme park is their adrenaline-inducing roller coasters. The Intimidator 305, one of the tallest, fastest and most thrilling coasters on the East Coast, is a coaster junkie's ultimate ride. You can experience even more heart-pumping thrills on rides like Drop Tower, Revel Yell, Anaconda, and Dominator.

Bringing the family? Then nostalgic, slower-paced attractions like the Grand Carousel and Planet Snoopy, which is a 14-acre section of the park boasting eight kid-size rides, will appeal to you. As will attractions like WaterWorks, a sprawling aquatic park featuring water slides, rushing rivers, surfable waves, and a 650,000-gallon wave pool. Even better? WaterWorks is included free with Kings Dominion tickets!
Purchase your Kings Dominion discount tickets from Reserve Williamsburg with ease. No Kings Dominion coupons, promo codes or printable coupons needed.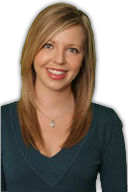 Ashley is Reserve Direct's travel expert, visiting Williamsburg to find the best travel tips, money-saving deals and insider information. With over 10 years of experience in first-hand-travel adventures, she shares her stories, advice, and current events to help you stay in the know.