All travelers know just how convenient a free hotel breakfast is. In Branson, MO, choose from several hotels serving a piping hot breakfast each morning. Each of the Branson hotels with free breakfast offer a wide assortment of tasty breakfast foods, catering to your early morning cravings. Grab a cup of hot coffee and your favorite morning meal before you start your day in Branson, MO.
Breakfast Options at Branson Hotels
The hotels in Branson with free breakfast serve several breakfast options, from traditional continental items to an expanded selection of hot foods and cereals. Since Branson is a Midwest town, biscuits and gravy are an expanded breakfast staple, as are waffles and scrambled eggs. Standard items like bagels, pastries, fruit, assorted cereals and yogurt can be found on most all continental breakfast options.
Come hungry and fuel up for a day of Branson fun at top destinations including Silver Dollar City, Branson shows, and more!
Book a Room at the Top Branson Hotels with Free Breakfast
For convenience and top-notch amenities, reserve your stay at any of the best Branson hotels with free breakfast, including:
Best Western Branson Inn
In addition to a tasty free breakfast, the Best Western Branson Inn offers guests amenities such as free WiFi, in-room coffee makers, and a free shuttle to and from Silver Dollar City. Make sure to splash around in the indoor pool or rack up a high score at the game room. The free breakfast includes items such as biscuits and gravy, scrambled eggs, sausage, coffee, milk, tea, juice, and english muffins.
Branson Towers
While you can chow down on a free breakfast in the morning, Branson Towers also offers an ice cream social at night! The hotel is two blocks away from the Sight and Sound Theater and two miles from historic Branson. Additional amenities include free WiFi and an indoor pool. Fuel up each morning with homemade biscuits, scrambled eggs and sausage, oatmeal, waffles, and more.
Grand Plaza Hotel
The Grand Plaza Hotel is also among the Branson hotels with free breakfast. While at the hotel, take advantage of amenities such as a fitness center, on-site restaurant, and incredible mountain views. Each morning, start your day with a complimentary breakfast buffet featuring a wide assortment of choices, including fresh brewed coffee. Plus, the breakfast is served on the top floor of the hotel which provides jaw-dropping views of the Ozarks.
Honeysuckle Inn
Featuring one of the largest outdoor pools in Branson, MO, the Honeysuckle Inn is a great choice for those visiting the Ozarks. In addition to a free breakfast, the hotel also offers free WiFi access, a large outdoor seating area, and a convenient location. Start your morning with biscuits and gravy, fresh Belgian waffles, hot oatmeal, toast, and other breakfast choices
Hotel Grand Victorian
Just one mile from Branson's Theatre District, the Hotel Grand Victorian is a top option for those searching for Branson hotels with free breakfast. Other amenities include a fitness center, indoor pool, and pet-friendly accommodations. Start your morning with a free deluxe breakfast and experience the complimentary fine tea and cookies also served each afternoon.
Reserve Your Stay at Branson Hotels with Free Breakfast
Whether you prefer coffee and toast or a full-fledged meal, these Branson hotels with free breakfast have it! To take advantage of the lowest rates, book your room today.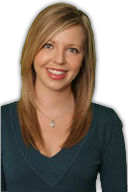 Ashley is Reserve Direct's travel expert, visiting Branson to find the best travel tips, money-saving deals and insider information. With over 10 years of experience in first-hand-travel adventures, she shares her stories, advice, and current events to help you stay in the know.