Dreaming of a Kauai vacation? There are plenty of things to do on the island known as known as "Hawaii's Island of Discovery." Lush landscapes, amazing scenery and plenty of adventure await you. Kauai is a true nature lover's paradise with beautiful beaches, hiking trails, waterfalls and diverse landscapes creating endless ways to play. Wondering what to do on your vacation in Kauai? I've got a Kauai itinerary covering all the highlights of this breathtaking island.
Here's a look at a sample Kauai itinerary for your vacation:
Day 1: Settle into your hotel
The first things to do on this Kauai itinerary is check-in to your hotel. A couple of options we recommend are Poipu Shores Resort and Kiahuna Plantation. Then, head to the beach and being your vacation! Poipu Beach Park is great for snorkeling and sunset gazing, while Hanalei Bay and Anini Beach are ideal options if you're staying on the North Shore.
Day 2: Go on a helicopter tour
Blue Hawaiian Kauai Helicopter Tours give guests the opportunity to see Kauai's awe-inspiring sights that are inaccessible from the ground. Departing from Lihue, the flight lasts about an hour and is sure to a highlight of your vacation. Afterward, head to the North Shore for sightseeing, swimming, snorkeling, and even hiking. The famous Kalalua Trail in Na Pali Coast State Park will give you a spectacular view of the coastline, but if you're up for a more strenuous trek try the hike to Hanakapiai Falls, a 3-hour trip one way. Snorkel at Ke'e Beach, have lunch at Hanalei Bay and be sure to go to the Kilauea Lighthouse for fantastic photo opportunities and wildlife viewing.
Day 3: Tour the Na Pali Coast
You can't vacation in Kauai without touring the Na Pali Coast. As a result, it's a must-do on this Kauai itinerary. The stunning 17 miles of coastline features hanging valleys and steep ridges thousands of feet above the ocean. Numerous excursions are available for the Na Pali coast. We recommend a Na Pali Coast Sunset Dinner Cruise for romance and gorgeous sightseeing, a Na Pali Snorkel Rafting Expedition for up-close views and underwater sightseeing and if you'd like to enjoy both Kauai's lush interior is one of the few ways to see the lush jungle of Kauai.
Alternatively, you could venture out onto the Wailua River. Rainbow Kayak Tours and Kayak Adventures both operate Wailua Kayak Tours. After paddling past numerous Heiaus (hallowed shrines), you will view ancient Kamokila Village. Soon you will come to the North Fork where you will paddle leisurely through the Garden Isle's most beautiful jungle river until you come to the trailhead for Secret Falls, where you'll enjoy a short hike to an enchanting 80' waterfall.
If you plan your day right, you could kayak in the morning. Then, go on a sunset dinner cruise of the Na Pali Coast at night. Pure Perfection!
Day 4: Visit the West Side of Kauai
Make time to visit the historical towns of Hanapepe, Waimea, and Kekaha. You'll want to make time to hike Waimea Canyon as well. Known as the "Grand Canyon of the Pacific," highlights include stunning scenery, colorful canyons and scenic overlooks into the valley of the Na Pali Coast. On your way to the Waimea Canyon, there are ample scenic overlooks and photo opportunities as well.
Day 5: Hit the Beach
Time to do some full-on relaxing–it is vacation after all. Hit up Kauai's treasured beaches for a free day of fun under the sun. Some of my favorite spots are Poipu Beach, Hanalei Bay, and Tunnels Beach. Throw a towel on those golden sands, soak up some relaxing rays and let the ocean take the rest of your cares away.
Kauai Itinerary: 5 Days of Fun & Adventure
These are just some of the adventures waiting for you when you travel to Kauai. Activities in Kauai are endless and the sights to see are breathtaking. Start planning your vacation today and see all the island has to offer.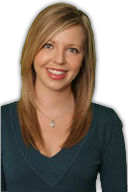 Ashley is Reserve Direct's travel expert, visiting Hawaii to find the best travel tips, money-saving deals and insider information. With over 10 years of experience in first-hand-travel adventures, she shares her stories, advice, and current events to help you stay in the know.