Would you like to experience life under the sea without ever having to get your toes wet?  You can do just that at Atlantis Adventures Oahu.  Atlantis Adventures takes guests 100 feet underwater on a submarine cruise.  The 1 ½ hour experience takes you deep into the sea for an exciting glimpse at aquatic life in Hawaii.
Tour Options
Atlantis Adventures Oahu offers a regular and a premium submarine tour.  The premium submarine tour takes place aboard the world's largest hi-tech 64 passenger submarine.  The large Atlantis Submarine offers an enhanced amount of personal space and large viewports (compared with the other Atlantis subs).   
I found the premium submarine provided a more comfortable environment that the standard 48-passenger submarine tour.  The larger ports, which provided a full 65% greater viewing area, were certainly worth the $10 upgrade fee.  Individual seating with seat-backs added to the comfort of the premium sub, as the regular sub features bench-style seating.
What You'll See
Of course, when you choose to go on an Oahu submarine tour what you're really interested in is what you'll see outside of the ship.  Atlantis Submarines has created several of their own artificial reefs, including two created from wrecked ships and one from a twin-engine airplane.  These artificial reefs make are frequented by green turtles, sharks, stingrays, yellow tangs, eels, and many other species of underwater marine life.  
Plus, while you're on your way to and from the dive site there are gorgeous views of Diamond Head to enjoy. 
Experience Life Under the Sea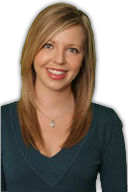 Ashley is Reserve Direct's travel expert, visiting Hawaii to find the best travel tips, money-saving deals and insider information. With over 10 years of experience in first-hand-travel adventures, she shares her stories, advice, and current events to help you stay in the know.