A vacation in Hawaii is an incredible experience. From the stunning scenery to thrilling Hawaii activities and entertaining luaus, Hawaii has an inviting mix of cultural experiences and outdoor adventures. Plus, there are several free things to do in Hawaii, or are so affordable they are almost free. Read on to discover more:
1) Haleakala National Park
One of the top things to do in Maui is visit the Haleakala National Park. Home to the Haleakala Volcano, this national park features Maui's highest point and is a great place to take in a beautiful sunrise. The park also offers numerous hiking trails, including guided tours with companies such as Temptation Tours. They offer a Haleakala Sunrise Tour, Haleakala Summit Tour and Haleakala Crater and Rainforest Tour. Entrance to the National Park is free but there is a fee charged for the guided tours.
2) Iao Needle
The Iao Valley State Monument on Maui features the Iao Needle, a natural rock pinnacle that rises 1,200 feet from the valley floor. There is a paved trail available, about 0.6 miles long, where visitors can get a good look at the monument. Entrance to the site is free. Be sure to bring a camera to capture the beauty of this all-natural rock formation. Parking is $5 per car.
3) Waimea Canyon
Another stunning natural attraction is the Waimea Canyon, located on Kauai. Known as the "Grand Canyon of the Pacific," the park offers stunning views at several lookout points, picnic areas and a variety of hiking trails to waterfalls and other scenic locales. Entrance into the Waimea Canyon State Park is free.
4) Koke'e State Park
Another free Kauai attraction is Koke'e State Park, home to hiking trails, the Koke'e Natural History Museum, the Koke'e Lighthouse, as well as interpretive programs and exhibits. There are beautiful lookouts to take advantage of and scenic waterfalls to see at this state park. Entrance to the park is free.
5) Akaka Falls State Park
Moving on to the Big Island, you'll find Akaka Falls State Park, located in the Hilo area, and home to some of Hawaii's most breathtaking waterfalls. Akaka Falls, the highlight of the park, is 442 feet tall. The falls overlook can be found by trekking the Akaka Falls Loop trail which is less than a half-mile long. Entrance to the state park is free.
6) Hawaii Volcanoes National Park
The Hawaii Volcanoes National Park is another top hot spot for visitors. It features two active volcanoes, including the lava-spilling Kilauea Volcano, which was recently active and brought many visitors to the park. Located on the Big Island's south shore, Hawaii Volcanoes National Park offers over 150 miles of hiking trails through rainforests, deserts and craters. Entrance to the national park is free.
7) Diamond Head State Monument
In Oahu, you can visit the Diamond Head State Monument, an area encompassing 475 acres and that is highlighted by a massive long-dormant crater. The trail to the summit of the Diamond Head State Monument is known as Summit Trail and although the trail is less than a mile, it is a steep and strenuous climb. However, it also worth the effort as the reward at the top is a breathtaking view of Waikiki Beach and the Pacific Ocean. There is a $5 entrance fee per car or $1 per person for pedestrians.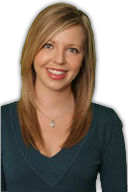 Ashley is Reserve Direct's travel expert, visiting Hawaii to find the best travel tips, money-saving deals and insider information. With over 10 years of experience in first-hand-travel adventures, she shares her stories, advice, and current events to help you stay in the know.