Before modern appliances and technology came along, preparing, preserving, and harvesting food was an arduous process. With clay pots and iron kettles used over hot coals, and preservation methods like smoking, salt curing and pickling, colonialists did their best to make use of the conditions before them. This Thanksgiving, learn about the 17th and 18th century food practices during Foods and Feasts of Colonial Virginia, a three-day event at Jamestown Settlement and the Yorktown Victory Center. This year's event takes place November 22-24 2018.
Here's what to expect at the 2018 Foods and Feasts of Colonial Virginia event:

Jamestown Settlement Programs
Special programs at Jamestown Settlement explore how food was gathered, stored, and cooked during the 17th and 18th centuries. In the re-created Powhatan Indian village, you can see venison, turkey and other game roast over an open fire. At the same time, stews of corn, beans and squash cook in clay pots. During your visit, learn about the importance of corn to the Powhatan Indians during a 2:00 pm program. At 10:00 am, museum staff will demonstrate how the Indians used stone and hone to develop tools to obtain and prepare food. Other cooking demonstrations occur throughout the day as well.
Nearby, several military demonstrations are also held throughout the day.
Over at the ships' pier, guests will discover a day in the life of a sailor. Try your hand at hauling cargo aboard ship at 3:00 pm. Then, see if you can whip up the sailor's most common food item – a ship's biscuit. Find out how the colony was provisioned, as well as explore typical sailors' fare of salted fish, biscuit and dried foods. At 12:00 pm, learn about celestial navigation and how the sailors steered by the stars in the 17th Century.

American Revolution Museum at Yorktown Programs
The Food and Feasts of Colonial Virginia event also houses programs at the American Revolution Museum at Yorktown. Here, guests will experience life as a solider.
Discover how soldiers turned dismal rations of dried beans, salted meat, and hard bread into nourishing soups and stews. Each day, the artillery drills at the re-created Continental Army encampment demonstrate how soldiers earned their rations. A special program at 2:00 pm daily illustrates the consequences of plunder and theft of food, too.
At the farm kitchen, a variety of dishes will be prepared each day until 4:00 pm using 18th-century open-hearth cooking techniques and recipes. Plus, historical interpreters will demonstrate methods of preserving fruit and vegetables.
Thanksgiving Dinner at the Jamestown Settlement Cafe
If all the food demonstrations at Food and Feasts of Colonial Virginia work up your appetite, head to the Jamestown Settlement Cafe. The cafe is serving a traditional Thanksgiving dinner from 11:00 am to 2:00 pm on a first-come, first-serve basis. Come hungry!
Visit the Food and Feasts of Colonial Virginia Event this Fall
Reserve America's Historic Triangle Combo Pass to gain access to both of these historical sites. Your pass also includes access to Historic Jamestowne, Colonial Williamsburg, and Yorktown Battlefield.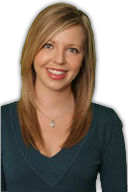 Ashley is Reserve Direct's travel expert, visiting Orlando to find the best travel tips, money-saving deals and insider information. With over 10 years of experience in first-hand-travel adventures, she shares her stories, advice, and current events to help you stay in the know.