Myrtle Beach is home to a bounty of buffets for visitors to dine at while on vacation.  If you're visiting for the first time, it can be hard to decide between the dozens of buffet restaurant options. With eateries featuring calabash seafood to southern fare to Italian, we're here to narrow down your choices. 

Use this list of the five best buffets in Myrtle Beach the next time you're hungry on the Grand Strand. 
1) The Original Benjamin's Calabash Seafood
9593 N. Kings Hwy., Myrtle Beach
An endless buffet with over 170 items has been enticing locals and visitors to Myrtle Beach for 30 years.  Fill up on all-you-can-eat crab legs, a hearty pasta station, low-country meats, and side dishes.  Finish your meal at The Original Benjamin's Seafood with a selection form the made-from-scratch dessert bar.
2) Captain George's Seafood Restaurant
1401 29th Ave.  N., Myrtle Beach
Seafood lovers rave about the selection at Captain George's.  Alaskan snow crab legs, mahi mahi, oysters, shrimp, and mussels are just a few of the fresh dishes served.  Prime Rib, barbeque chicken, soups, salads, and scrumptious side dishes, along with a dozen dessert options, create enough options for several trips to the food bar.
34) Bennett's Calabash Seafood 
9701 N. Kings Hwy., Myrtle Beach and 2900 N. Kings Hwy., Myrtle Beach, 843-448-2977
There are two convenient locations for Bennett's Seafood in Myrtle Beach.  At both restaurants, calabash style seafood is the main cuisine.  Highlights include low country boil, baked salmon, T-bone steaks, fried shrimp and savory clam chowder.  A raw bar with crab meat, boiled shrimp, mussels and more is available too.
4) Mammy's Kitchen
1010 N. Kings Hwy., Myrtle Beach
Legendary southern-style cooking is served at Mammy's Kitchen.  You can come for a reasonably priced breakfast buffet, or dine later for the all-you-can-eat seafood and country buffet dinner.  It's home cooking at its finest.
Feeling Hungry?
Which buffets in Myrtle Beach are your favorites?  Let me know in the comments! In the meantime, try these buffets for a deliciously filling meal.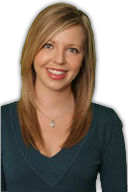 Ashley is Reserve Direct's travel expert, visiting Myrtle Beach to find the best travel tips, money-saving deals and insider information. With over 10 years of experience in first-hand-travel adventures, she shares her stories, advice, and current events to help you stay in the know.