White water rafting in the Smokies is one of the most thrilling things to do on a Smoky Mountain vacation. There are several rafting outfitters that give guided tours down the Pigeon River, with Smoky Mountain Outdoors being one of the most respected white water rafting companies in the Smokies. They have over 15 years of experience and can guide guests through Class III and IV rapids for a thrilling adventure.
I recently had the experience of a lifetime on a Gatlinburg rafting trip with Smoky Mountain Outdoors. Located in Hartford, Tennessee, about an hour from Gatlinburg, this outfitter offers a variety of times to raft and you can't beat the price of only $28.95 per person. Ready to learn more about rafting in the Smokies? Read on.
Smoky Mountain Outdoors headquarters is where you check-in, meet your guide and get helmets, lifejackets, and paddles. Once you're outfitted with the proper equipment and have said your hellos, you board a bright red school bus for a short 10-minute drive to the put-in location.  Along the drive, you'll hear safety instructions, as well as a few (or a lot) of corny jokes.
Before you know it, you've arrived at the rafting start point.  After being assigned your seating positions by your trusted guide, your adventure begins.  Here are some of the highlights from recent my trip:
I had a grin on my face during the entire trip with Rafting with Smoky Mountain Outdoors.  It's hard not to when you're on the river, enjoying the great outdoors at their finest.  Plus, the rapids we encountered were absolutely thrilling.  Smoky Mountain Outdoors doesn't waste any time either, as the very first rapid you hit is a Class IV.  It's a great way to start your adventure and really gears you up for the 6 1/2 miles and 70 rapids you're about to experience.
A few helpful notes:  Be sure to bring secure fitting shoes, preferably water shoes, as flip-flops or bare feet are not allowed.  The store on-site does sell water shoes, though, just in case you forget. Also, bring a towel and change of clothes because you will get wet!
See you on the river!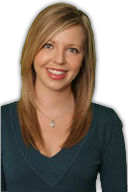 Ashley is Reserve Direct's travel expert, visiting Gatlinburg to find the best travel tips, money-saving deals and insider information. With over 10 years of experience in first-hand-travel adventures, she shares her stories, advice, and current events to help you stay in the know.