Plan a day trip to naturally beautiful Asheville, North Carolina, and spend the day at Biltmore Estate. The sprawling property is over 8,000 acres. Built by George Vanderbilt as an escape from everyday life, Biltmore remains as impressive as the day it was built. Moreover, there is grand gardens and landscaping designed by Frederick Law Olmsted at which to marvel as well as the entirely of Antler Hill Village to explore.
Biltmore Estate hosts several special events and festivals throughout the year. Here is a sneak peek at the Biltmore Estate Festival schedule for 2019:
Winter at Biltmore
Dates: January 7 – March 31, 2019
Considered to be the "slow" season at Biltmore Estate, guests can enjoy exceptionally low nightly rates during this festival. Included in your stay is free audio guides, complimentary wine tastings, and more. Starting February 8, 2019, guests can experience the Biltmore as a houseguest at a turn-of-the-century themed house party.
A Vanderbilt House Party – The Gilded Age
Dates: February 8 – May 27, 2019
New for 2019, Biltmore guests can view reproductions of the Vanderbilt's wardrobes displayed in the rooms in which they were worn. You'll discover the fashions worn at house parties during the beginning of the century.
Plus, if you purchase your ticket online, you'll have access to a free audio tour of the brand new exhibit!

Biltmore Blooms
Dates: April 1 – May 23, 2019
A bounty of flowers is on display during this event. However, the real stunner is the 75,000 blooming tulips. Browse through the historic gardens designed by renowned landscape architect Frederick Law Olmstead. The entire floral festival pays tribute to Olmsted's legacy and is included with admission.
Mother's Day Brunch at Deerpark Restaurant and The Inn
Dates: Sunday, May 12, 2019
Honor Mom this Mother's Day with a buffet-style brunch featuring farm-to-table breakfast favorites, hand-carved meats, and chilled seafood all set with the gorgeous and iconic Biltmore Estate as the background. Make advance reservations, as seats fill up fast.
Memorial Day Dinner at Antler Hill Barn
Dates: May 26, 2019
Celebrate Memorial Day at Biltmore Estate with a USO-themed evening. Dine on a buffet featuring a Tuscan menu, enjoy the activities available for all ages, and listen to live music from The Liberty Belles and Katie & the Moondrops. Of course, Biltmore wine and other beverages will be on hand for those who wish to indulge. The celebration concludes with a fireworks display. Call 866-336-1245 to place your reservation.
Celebrations for the 4th of July and Labor Day are also held at the Antler Hill Barn each year as part of the Biltmore Estate festival schedule. Reservations also required.
Biltmore Outdoor Concert Series – Live After Five
Dates: Friday and Saturday evenings. 2019 dates to be determined.
Throughout this riveting festival, world-class musicians perform on select weekend evenings. The setting under the stars and variety of music planned always makes for a sellout event. Concerts are included with estate admission. Food and beverage are also available for an extra charge.
Summer at Biltmore
Dates: May 24 – September 2, 2019
Come explore the 8,000-acre estate and create memories to last a lifetime. Enjoy summertime outdoor activities like hiking, exploring our gardens and grounds, or even bring a picnic and relax in a quiet spot. Add to your visit with additional outdoor activities like fishing, horseback riding, bike rentals, and more, available at the Outdoor Adventure Center. Kids 16 and under are free all summer!
Summer Film Series
Dates: Various nights throughout the summer
Watch a movie at the rustic Antler Hill Barn at Biltmore Estate. Kick back on hay bales and farm benches with complimentary fresh popcorn, and additional concessions available for purchase, including a variety of candy, soft drinks, and adult beverages. The series shows family-friendly movies so all audiences can enjoy!
Biltmore Summer Concert Series
Dates: Select evenings throughout the summer. 
Over the course of several summer evenings, musicians will perform with the Biltmore House and Blue Ridge Mountains serving as the backdrop. The setting under the stars and variety of music planned always makes for a sellout event. The line-up is announced on May 1, 2019.
Fall at Biltmore Estate
Dates: September 3 – November 1, 2019
Watch as the fall colors roll over the hills of the Blue Ridge Mountains and onto the land of Biltmore Estate. Between the fall foliage and harvest celebrations, the autumn season at Biltmore is a fan-favorite. It's easy to see why the fall season is a popular event on the Biltmore Estate festival schedule.
Christmas at Biltmore Estate
Dates: November 3, 2018 – January 6, 2019.
2019 Winter dates TBA.
Holidays at Biltmore are one of the most wonderful times of the year. During this festival, holiday decor covers the entire estate, just as it was in the heyday of the Vanderbilt's time. The extravagant celebration features more than 50 trees, miles of ribbon, garland and lights, live music and festive charm. Daytime events included in estate admission. Candlelight evening events by reservation.
2019 Biltmore Estate Festival Schedule
If you're planning to attend the festivals at Biltmore Estate, make your reservations ASAP. Don't forget to purchase your day pass, too!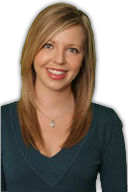 Ashley is Reserve Direct's travel expert, visiting Pigeon Forge to find the best travel tips, money-saving deals and insider information. With over 10 years of experience in first-hand-travel adventures, she shares her stories, advice, and current events to help you stay in the know.